Saddle tube washers are pipefitting devices that connect pipes or mount on various surfaces. They come with a curved edge that helps create a watertight seal when clamping tubes together. They also provide rigidity, preventing wobbling or moving around.
Although not required for all applications, they may be necessary in cases with high pressures or extreme temperatures. They are also used in other areas like:
Automotive
HVAC
Fire sprinkler systems
Food and beverage processing
Oil and gas
At Minneapolis Washer, we understand that one size does not fit all when it comes to pipe fittings. That's why our experienced engineers provide a wide variety of sizes to meet your needs. We also offer custom sizes for those unique applications.
Materials:
Mild Steel
Commercial Zinc/Clear Plated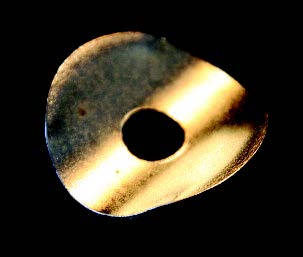 100% of Our Products are Manufactured in the USA
Click edit button to change this text.