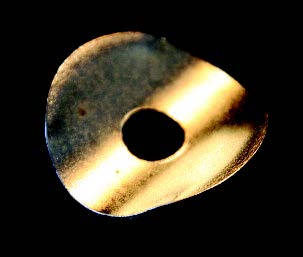 Saddle tube washers are pipefitting devices that connect pipes or mount on various surfaces. They come with a curved edge that helps create a watertight seal when clamping tubes together. They also provide rigidity, preventing wobbling or moving around.
Although not required for all applications, they may be necessary in cases with high pressures or extreme temperatures. But how do they work? Let's take a closer look.
How do Saddle Tube Washers Work?
Saddle tube washers have a simple but effective design. They get placed over the joint of two tubes and then tightened down with screws or bolts. The curved edge creates a seal by making contact with the surface of the pipe.
The design helps create a continuous line between the two pipes. The new joint prevents leaks by providing a tight seal that can withstand high pressures and temperatures. It also offers significant stability, keeping the pipes from moving or wobbling.
Saddle tube washers may also come with a handle that enables you to mount the pipes on flat surfaces. That can be helpful in situations where the tube needs to be accessible but out of the way.
Saddle tube washers can eliminate the cost of welding or caping. They are a quick and easy solution for connecting two pipes. They are movable and reusable when necessary, making them a cost-effective option for many applications.
Saddle Tube Washers Material
We at Minneapolis Washer and Stamping manufacture high-precision custom tube washers from various materials.
Brass
Copper
Stainless Steel
Aluminum
Mild Steel
We can also plate them with commercial zinc/clear to keep them rust-proof and for longer life. Additionally, some applications, such as water, may require a food-grade material such as nylon.
Saddle Tube Washers Applications
Saddle tube washers are commonly used in everyday, easy-to-assemble applications such as display racks, infant seats, and television stands. They are also used in other areas like:
Automotive
HVAC
Fire sprinkler systems
Food and beverage processing
Oil and gas
At Minneapolis Washer, we understand that one size does not fit all when it comes to pipe fittings. That's why our experienced engineers provide a wide variety of sizes to meet your needs. We also offer custom sizes for those unique applications.
No matter your needs, we can help you find the perfect solution. You can make whatever order size you want and get timely delivery. If you're a resident or business in US, make sure to contact us and get your quotes today.
Click to learn more about us.